Let's Talk Legacy Episode 009: Courage and the Female Breadwinner with Dr. Dawn DeLavallade
Meet Dawn!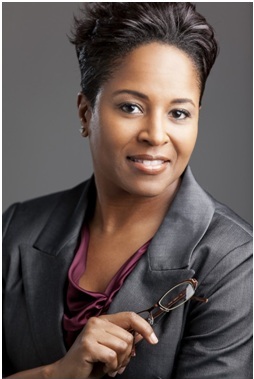 Dawn DeLavallade, M.D. is a practicing physician and freelance writer based in Orlando, Florida. With several years' experience as the primary breadwinner in her own marriage, Dawn recognizes that she is part of an emerging trend in American relationships. This phenomenon inspired her first book entitled "She Makes More-Inside the Minds of Female Breadwinners"  which serves to provide a voice for female breadwinners in America. Her book reveals the thoughts and feelings that female breadwinners are often reluctant to tell their mates and will serve as a manual to help men better understand this unique breed of wife.
Connect with Dawn
Website: www.shemakesmore.com
Facebook: https://www.facebook.com/SheMakesMore
Twitter: @drshemakesmore
Description
In this episode Dr. Dawn Delavallade shares how listening to that still small voice moved her to step into her power and use her voice, not as a radiologist, but as a champion for female breadwinners around the world. You'll even find out how Kim Kardashian inspired Dawn to take action now!
You can listen to this episode in itunes or here
Dawn's quote to live by
"You can pray until you faint, but if you don't get up and try to do something, God is not going to put it in your lap." – Fannie Lou Hamer
Killer Sound Bytes/Tweetables by Dawn
*Click your favorite quote from Dawn to tweet it from the roof tops!
"I'm going to be the change I want to see."
"Goals help me get up in the morning."
"You have to slow down long enough to dream."
"We need to design our lives the way we want it to be."
Who's your Shero?
I don't have just one. I have many women in my life who at different points in time have inspired me. Some of these women include my older sister, my cousin, and my mother. But the person who inspired me the most to act was Kim Kardashian.
How would you define legacy?
The lasting impact that each of us leaves once we have moved on from this life. What will you be remembered as? What impact will you have had on the lives of others? How many people have you really helped or influenced during your time on this earth?
My book recommendation(s)
The 7 Habits of Highly Effective People by Stephen Covey
Best advice 
Slow down long enough to dream.
Your passion…that thing inside of you that just won't go away is God whispering to you what you're meant to do with your life. You can choose to ignore it until you're 6 feet underground, but the courageous individual won't ignore it, they'll act on it and begin to manifest their purpose.