Let's Talk Legacy Episode 015: How to be better with Alaia Williams
Meet Alaia!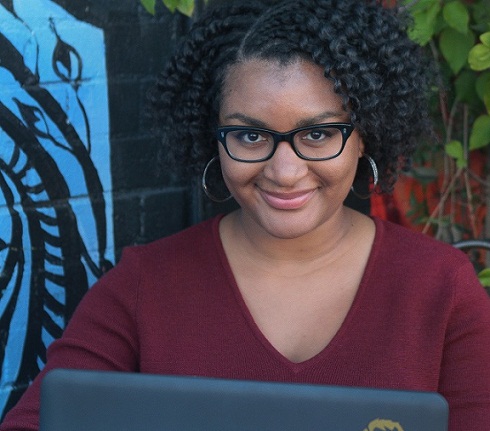 Connect with Alaia
Website link: www.alaiawilliams.com
Contact Alaia: www.alaiawilliams.com/contact
FB Page – http://faceboook.com/atthehelmwomen
Twitter handle – http://twitter.com/alaiawilliams
LinkedIn – http://linkedin.com/in/alaiawilliams
Description
In this episode you'll learn exactly why our guest Alaia Williams (creator of the At the Helm Women and Business Conference) is known by thousands as the "Small Biz Swiss Army Knife." She keeps it real, explaining why in this day and age — no matter what you're doing, it's not enough to just be different… you've got to be better. She also even reveals why your network is your net worth. Check it out!
You can listen to this episode in itunes or here
Alaia's quote(s) to live by
"It's very easy to be different, but it's very difficult to be better." – Jonathan Ive
Killer Sound Bytes/Tweetables by Alaia
*Click your favorite quote from Alaia to tweet it from the roof tops!
"Unique ceases to be special because we're all unique."
"Slightly different in the long-run doesn't really matter… it's about being better."
"It's funny how we can hear other people's stories and adopt them as their own."
"Your network is your net worth."
Who's your Shero?
Pamela Slim. I just love what she's doing. I love her body of work. I love how she interacts with people. She's so warm and caring and inclusive.
Kelly Alexander. She's so smart, savvy and sharp…I love her energy. You say something to her and she has an answer in like half a second, and she's a great connector.
I love how they both work to help others, and are also constantly working to improve themselves.
How would you define legacy?
I don't have a true definition of it yet. I think it's something that's a work in progress and I'm really realizing the value and importance of it. I'm starting to see what my legacy is, but I'm still figuring out how to define that.
Alaia's book recommendation
Your Network is Your Net Worth  by Porter Gale
Buy it. Read it. Love it.
Best advice from Alaia
Grow your network.
Invest in it. Take care of it.
Your network is like a garden. You have to plant the seeds, water it, and allow things to grow and then you can reap the benefits of it. I wouldn't have accomplished half of the things I have done without my network.
Growing your network changes your life, and if you've grown a good one, it changes it for the better.
What Alaia's excited about these days
The At the Helm podcast that just launched in December. I'm excited to share this information with the world and stir some new conversations and again get people to learn and walk away from each episode with something actionable and practical that people can use to improve their business and life.