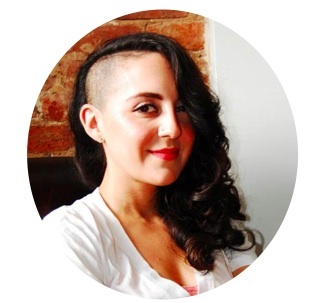 Meet Lauryn
Lauryn Ballesteros is a sales/marketing expert, blogger, and cultural entrepreneur focused on bringing authenticity into everything she touches. She loves Italy, her dog, and a good book on the beach.  She just released a free, three-part series on how to land your ideal client here.
Blog: www.laurynballesteros.com
Website: www.smlaunch.com
Twitter: @heylaurynbee
Description
In this episode, you'll learn how trusting what you want, cultivating confidence, and listening to your body leads to pure acts of faith, and leaving a legacy you believe in.
You can listen to this episode in itunes or here.
Make sure you don't miss an episode by downloading a podcast app on your mobile device, searching "Let's Talk Legacy!" subscribing, and then you'll have unlimited access to this exclusive interview and more!
Lauryn's quote to live by
"The only way to deal with an unfree world is to become so absolutely free that your very existence is an act of rebellion." – Albert Camus
Killer Sound Bytes/Tweetables by Lauryn Ballesteros
*Click your favorite quote from Lauryn to tweet it from the roof tops!
"Even when I'm quiet I'm loud."
"It's about showing up. Showing up fully as much as you can each and every day."
"When you're in the dip…you're literally walking by faith and not by sight."
"Who I am isn't just limited to what I do."  
"Most of what we fear is not real." 
Who's your Shero?
My mother and my Grandmother. They may not have written books, but they've helped write mine.
How would you define legacy?
Your legacy is what you know in your heart. It's everything from how you want to serve and help others, to figuring out what feeds you, and living that out on a daily basis — in a way that scales and that works for you. Legacy is something you believe in. You can't have a fake legacy. Legacy has to be upward moving and expansive and inherent to serving people.
My book recommendation(s)
The Four Agreements by Don Miguel Ruiz
Best advice
It's not real.
When you're starting off, you're going to have a lot of obstacles that are in your way; and most of what we fear is not real. You are far more capable than you give yourself credit for, and if we took a step back out of the fear, and out of the story that we tell ourselves of what we can and can't do: you'll realize that you can do what you want… and that might be the scarier part.