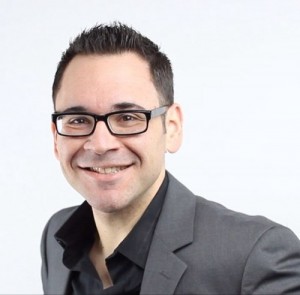 In preparation for the inaugural Her Life, Her Legacy Live! dynamic leadership development conference/event (aka 100 Amazing Women) we are kicking things off with this special summer series of incredible podcasts to give you a little taste of the type of concepts we'll be rolling up our sleeves and playing with this fall at the live event.
Now if you know anything about me, you know that while I think inspiration is great – I'm in the business of influencing positive change in the lives of everyone that I serve. So the name of the game with these episodes, as well as the live event here at the Orlando Museum of Art (October 2015), is going to be all about transformation. So get ready!
First on the mic is my friendtor (friend + mentor) Mr. Jason Goldberg (aka JG), founder of MEometry.com (yup – he's back!) and JG was so generous in giving us a sneak peek into some of the powerful concepts that will be released in his guaranteed to be a best-selling book, "The Art of (Self) Leadership."
If you are a leader anywhere in your life (Hint: if you're reading this, I hate to break it to you, but you're a leader

 )  then you're going to want to take a listen, take notes, and if it moves you… take action! It will be incredibly hard not to take action, once you know how to ACT. To find out what "ACT" stands for you're gonna have to take a listen. You're also going to have to listen to find out exactly why "your intuition is drunk." I can barely type that without laughing.
Alright my friends click on JG's pic to tune in and get ready to be showered with wisdom. Oh and if this served you on your self-leadership development journey then be kind and share the wisdom with another amazing leader you know.