Let's Talk Legacy Episode 017: How to Unleash Your Inner DIVA (in just 4 steps!)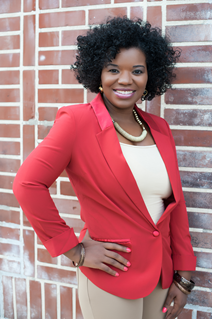 Connect with Shalena
Website: www.shalenadiva.com
YouTube Channel: www.youtube.com/shalenadiva
Facebook: www.facebook.com/shalenadiva
Twitter: twitter.com/shalenadiva
Description
In this episode, author, speaker and DIVA Academy Founder, Shalena DIVA shares her four step process to help you unleash your inner DIVA. She also riffs about the power of the words that we use, why having the courage to live your legacy is critical for future generations, and why you should be your own Shero.
You can listen to this episode in itunes or here
Shalena's quote to live by (a poem written by Shalena DIVA)
WHEN I SEE YOU 
When I See You by When I see you, I see a world of possibility
When I see you, I see a world of second chances
When I see you, I see a future waiting to be fulfilled
When I see you, I see a future Queen
When I see you, I see a confident woman
When I see you, I see a strong woman
When I see you, I see a beautiful woman
When I see you, I see a future Queen
When I see you, I see brilliance
When I see you, I see resilience
When I see you, I see intelligence
When I see you, I see a future Queen
How could it be that I don't know you, yet I see so much?
The answer is simple, but profound nonetheless
I see so much in you, because in you I see ME!
Killer Sound Bytes/Tweetables by Shalena
*Click your favorite quote from Shalena to tweet it from the roof tops!
"Discover, Invest, Value and Appreciate your God given gifts and talents, and build your life around them."
"Being a DIVA can help you leave a legacy."
"The people whom you are meant to serve are going to be carbon copies of who you once were."
"…the answer they're seeking has been within them all along."
Who's your Shero?
I am my own Shero.
No one can convince you to change or become a better person except for you. If you become your own Shero it makes you more responsible for your happiness, for your well-being, for your overall health. The DIVA taught me how to encourage myself, and go after my dreams.
There is a crown just above your head, but you have to grow into it.
You are the queen. You write the script. You write your own story and hopefully you're the leading lady in your story.
How would you define legacy?
What you would love to leave behind. But you can't create your legacy unless you live it today.
Legacy is not selfish. When the future generations come along they will be able to learn from you. Legacy is about having the courage to live your life today and document it.
"We must excavate document our lives because if we don't our existence will be like a relic something that is misunderstood." — Opal Palmer Adisa
Shalena's book recommendations
Best advice from Shalena
Really quiet the chatter in your mind. Quiet all the voices…and really learn how to become silent so that you can hear. You need to take time out every morning. Get quiet so that you can just hear yourself.
What Shalena is most excited about
My YouTube Channel. I'm really excited about the content I'll be creating to help you deal with your inner woman.