Behind the Scenes with Coach T!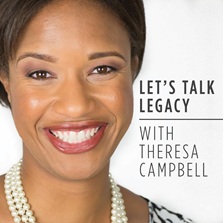 IN HONOR OF THE 25TH EPISODE OF THE LET'S TALK LEGACY SHOW I ENCOURAGE YOU TO TAKE ADVANTAGE OF THESE AWESOME RESOURCES AND REMINDERS
YOU CAN LISTEN TO THIS WEEK'S EPISODE VIA THIS LINK: Let's Talk Legacy 25th Episode!
COACH T'S QUOTE TO LIVE BY: "Your life is your message, and how you live will determine your legacy." — Coach T
GRAB YOUR COPY OF "THINK & GROW RICH"
ARE YOU READY TO DANCE? (TRANSLATION: LOOKING TO LEARN ABOUT 1:1 COACHING WITH ME?
E-mail: theresa (at) herlifeherlegacy (dot) com
Make the Subject Line: "Let's Dance Coach T!"
Include your first and last name in the body of the e-mail
I will contact you with next steps
REGISTER FOR NEXT WEEK MONDAY'S (MARCH 3RD) COMPLIMENTARY WEBINAR – HOW TO REINVENT YOURSELF!