LTL 020: How to live an effective life with Michele Woodward
Let's Talk Legacy Episode 020: How to live an effective life with Michele Woodward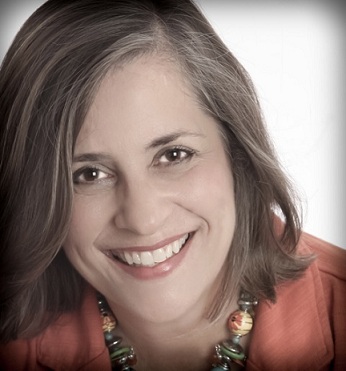 Connect with Michele
E-mail: michele@michelewoodward.com
Facebook: https://www.facebook.com/michele.woodward
Twitter: https://twitter.com/michelewoodward
LinkedIn: http://www.linkedin.com/in/michelewoodward
Description
In this week's episode, Executive Coach and Career Strategist Michele Woodward shares why it's important to envision your greatest future, as well as reflect on the past. You'll also learn how your personal brand directly effects the legacy you will leave; and Michele even reveals the single most important question that if answered will help you push past your fear in order to get what you really want. After all she set her sights on a gig at the white house and within 18 months it was hers.
*LISTEN TO THIS EPISODE: in itunes or here
Michele's quote to live by 
"Love is making a safe place for another person to be fully themselves." – Henri Nouwen
Michele's Killer Tweetable 
*Click Michele's quote to tweet it from the roof tops!
"If you can't be reflective you can't actually learn from your life experiences." – Michele Woodward
How would you define legacy?
The legacy piece is like the Personal Planning Tool because if knock on wood something should ever happen to me…that thing lives, and it continues to be of service. Legacy is something enduring that brings good to world.
Who is your Shero?
I have a strong belief about this. Whenever you put someone on a pedestal, they're not able to look anyone in the eye. I don't have a hero because I don't want to put someone in a place where they can't look me in the eye. Because if they can't look me in the eye then they can't fully be themselves.
To me…everybody is my hero.
Michele's generous gift to you!
2014 Personal Planning Tool (click the link below to access the goods)
http://michelewoodward.com/mw_downloads/PersonalPlanningTool2014.pdf
Michele's book recommendation(s)
Me Before You by JoJo Moyes
The River of No Return by Bee Ridgeway
Michele's advice to help you take action
1.       Get very clear on your why? (If you want to get promoted ask yourself why?)
2.       Figure out if you can do it by yourself or if you're going to need someone's help
3.       Break it down into small chunks
Michele's advice to help you push past fear
Listen to the interview here to learn the single question to help you push past fear while keeping in mind…This is simply a test.
What is Michele pretty excited about?
Bringing on two additional coaches to help with resume writing, book coaching and more!
Michele is also working on ideas for two books!
Parting Advice from Michele
Self-love is making a safe place for you to be fully yourself. This is about accepting who you are at your core and loving who you are at your core. Even the parts of yourself that drive you crazy…If you can go to the place where you can love yourself, appreciate yourself, and get a kick out of yourself… You can get out of your own way.
Short-Bio
Executive Coach and Career Strategist, Michele Woodward has the ability to help executives and organizations get clear about who they are and what they want to do – and develop a workable action plan to get where they want to go. Michele is a Master Certified Coach who has coached executives across the U.S. and around the world, from Japan and Australia to Latin America and Europe. The author of four books, she has trained and mentored other coaches and is considered a "coach's coach."  Prior to becoming a coach, Michele worked in The White House, in corporate America and with technology start-ups. Michele lives outside Washington, DC with her two teenagers, two puppies and an optimistic outlook.