LTL 018: Cruise to Your Passion with Bobbi Govanus
Let's Talk Legacy Episode 018: Cruise to Your Passion with Bobbi Govanus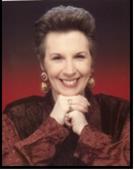 Connect with Bobbi
Website: www.bobbi-govanus.com
FB Page: https://www.facebook.com/bobbi.govanus
FB Reinvention Retreat:https://www.facebook.com/pages/Reinventionretreat/608429742527145
Reinvention Retreat Cruise: www.re-inventionconvention.com/theresa
Twitter https://twitter.com/BobbiGovo
LinkedIn:   www.linkedin.com/in/bobbigovanus‎
Description
Is your life stealing your passion? In this episode, Reinvention Retreat founder Bobbi Govanus shares how discovering and leveraging your passion to create the life of your dreams is the key to happiness, success and fulfillment. She even extends and invitation to her upcoming Reinvention Retreat! A cruise designed to help you discover your passion and develop a plan to help you live it today.
You can listen to this episode in itunes or here
Bobbi's quote to live by 
"Do not let your life steal your passion." – Bobbi Govanus
Killer Sound Bytes/Tweetables by Bobbi
*Click your favorite quote from Bobbi to tweet it from the roof tops!
"Bloom where you're planted. Create great things where you are."
"There's more to life than this place and this stuff."
"Hitting that snooze button 2 or 3 times is a sign that you're not living your passion."
"If you're not totally understanding of who you are and what's going to keep you on fire, you're going to burn out quick."
"Don't let fear stand in your way."
Who's your Shero?
Margaret Thatcher. She had the determination. When you look at her life, she changed the world as it was and created such incredible ripples across so many different genres. Julia Child did the same thing. She was in a male dominated field and made it acceptable for women to go into male dominated fields. Oprah…Mary Kay…
How would you define legacy?
Leaving a part of yourself behind that continues to feed others. Whether that be inspiration or a foundation. Something that is motivating people to be a better version of themselves.
Bobbi's book recommendation
Reinvention: How to Make the Rest of Your Life the Best of Your Life by Brian Tracy
Bobbi's Best Piece of Advice
Discover your passion.
Sometimes it takes stepping away from yourself. Retreat. Take a step back. To ask yourself, if I could choose what I'm most passionate about? The answer might surprise you.