LTL 014: Stop Thinking & Just Do It with Patty Golsteijn
Let's Talk Legacy Episode 014: Stop Thinking & Just Do It with Patty Golsteijn
Meet Patty!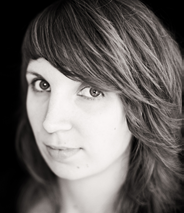 Patty (29) is a minimalist and an online solopreneur. In May 2010 she quit her job, because she was done with having other people telling her what to do. After starting, quitting, failing and succeeding at different projects she finally found freedom in being self-employed. In October 2013 she quit her first company (virtual assistants) to pursue a bigger dream: to teach other self-employed people to cut the crap and kickstart their lives. She now runs her business Minimal Switch entirely online and enjoys life so much more.
Contact Patty
Website: http://minimalswitch.com
E-mail: mail@pattygolsteijn.nl
Facebook – http://facebook.com/minimalswitch
Twitter – @pattygolsteijn
LinkedIn – http://www.linkedin.com/in/pattygolsteijn
Description
In this episode, Coach T chats with Minimalist and solopreneur Patty Golsteijn about what it really takes to "cut the crap," stop thinking, and just do it. Patty reveals the one course everyone should take in order to learn how to let go, say "yes," and discover yourself. She even gives a juicy tip to up the productivity game of all of the perfectionists out there. If you're ready to enjoy life, and to do the things that youreally want to do, then listen in as Patty shares her secrets to success!
You can listen to this episode in itunes or here
Patty's quote(s) to live by
"Just do it." – Nike
Killer Sound Bytes/Tweetables by Patty
*Click your favorite quote from Patty to tweet it from the roof tops!
"Enjoy life and do the things that you really want to do."
"We tend to make life so complex while it's really so simple."
"There's going to be highs and lows…life is a rollercoaster."
"Everyone in the world should take at least one improv class." 
"Don't think too much. Just take action."
Who's your Shero?
Ester Jacobs
She has found freedom. She really does what she wants to do. She can live anywhere and she does that. She's been trying to change the world of charities by making them more transparent. She only works with people that she loves and knows are great.
How would you define legacy?
If people change their lives because of something you've said or did.
…And even after I'm gone, from what I have left in the world, and the people that have worked with me and worked with each other — that to me is legacy. Something that is much bigger than just me.
Patty's book recommendation
Refuse to Choose by Barbara Sher
This is a great book for people who feel overwhelmed with all of the thoughts and ideas running in their heads.
Patty's definition of Minimalism and How to get Started
Minimalism is a way of living.
Get rid of everything that you don't need or that's not important to you. Until you only have the things left that are important to you.
Best advice from Patty
Don't think too much. Don't wait. Take action.