She Built a 7 Figure Business (during the recession while battling severe postpartum depression)
Let's Talk Legacy Episode 012: She Built a 7 Figure Business (during the recession while battling severe postpartum depression)
Meet Sophie!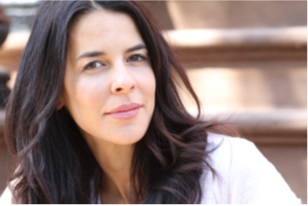 Spirit junkie. Pleasure pundit. Award winning realtor. Hot mom. Co-founder of S+M: a business course on how to sell and market yourself effortlessly. 
Sophie is in the top 5% of all real estate agents in North America and consistently sells multi-million dollars of real estate each year working part time. In fact, she built her 7 figure business in the midst of a recession while battling severe postpartum depression. 
A real adventurer at heart, she's been seen in Forbes and Rebelle Society in addition to being featured on Youtube for her off-the-cuff interviews of professional athletes. Sophie also sits on the board of directors for Micro-Skills, a non-profit that supports immigrants in finding work once then arrive to Canada. 
When she's not juggling her two boys, amazing guy or dog friend Diezel, she's flying to exotic places, skydiving from airplanes or helping out a friend in need. More than anything, Sophie believes in inspiring others to take risks, putting herself out there and viewing life as much as possible with childlike curiosity. She currently lives in Toronto, Canada.
Keep in touch
You can keep up with Sophie and all things S+M (Sales & Marketing) here
Description
In this episode, pleasure pundit Sophie Solomon shares how when she found out she was losing everything; how in her darkest hour — buying a $400 pair of shoes cemented her abundant mindset. She talks about what she did to build her 7 figure business during the recession while battling severe postpartum depression, and even schools us on what we can learn from the legacy of Amelia Earhart.
You can listen to this episode in itunes or here
Sophie's quote to live by
"The biggest risk is not taking risks. A turned on body is a turned on life. Be in your body and own who you are." – Sophie Solomon
Killer Sound Bytes/Tweetables by Sophie
*Click your favorite quote from Sophie to tweet it from the roof tops!
"I could sink or I could swim and I chose to swim."
"If you take care of yourself then everybody around you thrives."
"…A turned on body is a turned on life. Be in your body and own who you are."
"You get back what you put out there."
Who's your Shero?
Amelia Earhart. I loved how fierce she was. She really stood for who she was. People really admired her…she was authentic. She was an early version of authenticity especially for a woman of her time.
How would you define legacy?
The trail of inspiration that you leave behind you. The things that you did in your life that inspire others. Like pixie dust.
Where have you started to see the fruits of your legacy in how you live?
My children.
My 10 year old son came to me and said, "Mommy you have the best life." I asked him why he thought that, and he said, "Because you follow your dreams. You are an adventurer and you just live with a huge amount of passion."
You lead by example for your children.
My book recommendation(s)
The Game of Life for Women and How to Play It by Florence Scovel Shinn
Audio Version: Game of Life audio book
Best advice 
It's important to live like there is no tomorrow. Move through your fear. Love yourself with abandon — like your life depends on it. You create your dream.