LTL 007: Just Start with Natalie Currie
Let's Talk Legacy Episode 007: Just Start with Natalie Currie
Meet Natalie!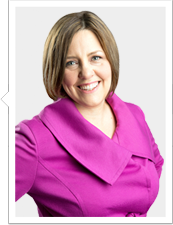 Natalie is a seasoned entrepreneur, certified professional coach, workshop facilitator and keynote speaker who helps change-agents flourish.
Connect with Natalie
Facebook page: Natalie Currie Enterprises Inc.
Twitter handle: @nataliecurrie
LinkedIn: Natalie Currie
Description
In this inaugural episode of the Let's Talk Legacy show entrepreneur, coach and keynote speaker Natalie Currie talks about the importance of just starting, and doing what you love even if it's for just 15 minutes a day. This episode is very special because it's actually the first episode Theresa ever recorded. Her message? Start where you are with what you have. You can live your dream – you just have to start.
You can listen to this episode in itunes or here
Natalie's quote to live by
"It is what it is." – Natalie's Husband
Killer Sound Bytes/Tweetables by Natalie Currie
*Click your favorite quote from Natalie to tweet it from the roof tops!
"Resilience is not about bouncing back, it's about bouncing forward."
"There's no benefit to arguing with reality."
"Accepting what is allows me to appreciate life in its current form."
"Get back in touch with what you love."
"We all are afraid of our dreams for some reason or another."
Who's your Shero?
Tonya Surmon – she's incredibly good at community building.
How would you define legacy?
What I leave behind when I'm gone. Whether that's leaving a room, leaving an organization, a community, or ultimately leaving this planet. Legacy gives our lives meaning and purpose because it's really about creating a sense of permanence.  It's about leaving every situation better than when I found it.
My book recommendation(s)
The Last Lecture by Randy Pausch
Watch his actual last lecture here
Additional Resource: Now Discover Your Strengths by Marcus Buckingham
Best advice 
Just start.
Start doing something you love. If you listen to yourself, you'll discover what makes you light up, what you enjoy etc. Do something you love even if it's just for 15 minutes a day.