LTL 005: How to use Crazy to Your Advantage with Vasavi Kumar
Let's Talk Legacy Episode 005: How to use Crazy to Your Advantage with Vasavi Kumar
Meet Vasavi!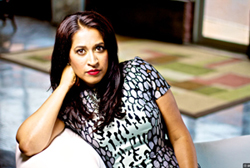 Vasavi Kumar is often described as "your kick-in-the-pants guide en route to your desired destination." A certified coach, Vasavi (SAY VAH-sahvee) holds dual master's degrees in special education from Hofstra University and social work from Columbia University. She's co-author of the bestselling book Succeeding in Spite of Everything, has been featured in The Wall Street Journal, and appears on NBC as the "Keepin' It Real Guru" on Kansas City Live, and most recently on VH1s Basketball Wives where she coached one of the main stars of the show.
Website: www.vasavikumar.com
Contact Vasavi: info@vasavikumar.com
FB: Vasavi Kumar or www.facebook.com/VasaviKumarCoaching
Twitter: here
Description
In this episode, Vasavi Kumar keeps it real, by sharing exactly how to create opportunities in your life. Her advice, while counterintuitive, may be just the kick in the pants you need to start living your best life now. She also shares information on: why obstacles make you a warrior, how taking action is the antidote to suffering, and how to use "crazy," to your advantage.
You can listen to this episode in itunes or here
Vasavi's quote to live by
"Do it anyway." – Vasavi Kumar
Killer Sound Bytes/Tweetables by Vasavi Kumar
*Click your favorite quote from Vasavi to tweet it from the roof tops!
"Obstacles make you a warrior."
"Everything we go through in our life primes us for exactly where we are now."
"Action is the antidote to your suffering."
"Crazy is not a bad thing at all. So use your "crazy" to your advantage."
"Don't wait for life to happen. Go make your life happen."
Who's your Shero?
My mother. She always told me, "I don't compromise who I am for anybody."
Lisa Nichols is my mentor and also one of my Sheros. She taught me how to stand on my story versus in my story.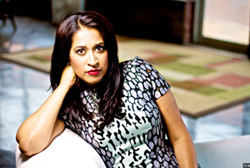 How would you define legacy?
Leaving the world a better place than you experienced it.
Legacy for me is an everyday thing…it's not about when you die. It's every day. You leave a legacy every time you enter a place and exit a place…Don't wait till you die to leave a legacy you can leave a legacy in every moment – every situation.
My book recommendation(s)
Why Smart People Hurt  by Eric Maisel
Best advice
You have to create opportunities for yourself. Opportunities do not just happen, you create them for yourself; and the way you create them, is by saying YES to things that you would normally say no to. Don't wait for life to happen. Go make your life happen.