How to Avoid the #1 Regret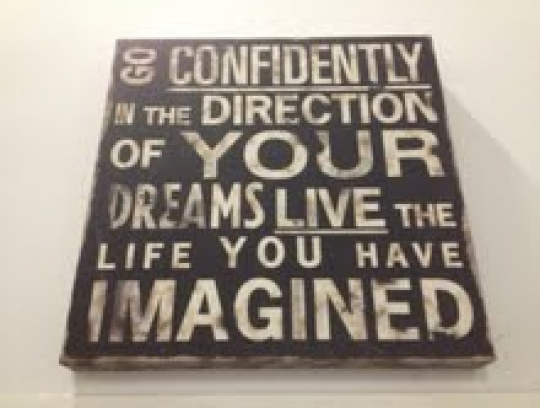 Stephen Covey nailed it in the "The 7 Habits of Highly Effective People," when he asked you to imagine that you were walking into a funeral – and it was yours! Remember this?
Yup, the legendary eulogy exercise. Covey asked you think about who would be at your funeral, and what these people would be saying about you.
Today, one of the most important eulogy exercise questions you need to ask yourself is, "What would I want people to be saying about me at my funeral?
How beginning with the end will guarantee you leave a legacy
People don't particularly like thinking or talking about the end of life; especially the end of their own. But research has confirmed that the number one regret of the dying, is people stating, "I wish I had more courage to be true to myself, not the life others expected of me."
Many of us have been there before. We followed the path that society promised would lead us to success, happiness, and financial security: just to wake up one day confused, heartbroken, and unfulfilled – left only to ask ourselves one or all of the following questions.
"What am I doing?" "How did I even get here?" or … "Is this really it?"
Steve Jobs gave the best advice when he said, "Your time is limited, so don't waste it living someone else's life…And most important, have the courage to follow your heart and intuition." While this is easier said than done…it must be done.
Making the time to do something like the eulogy exercise (and sharing those results with our friends and loved ones) can provide us with the clarity we need to begin boldly walking in the direction of our dreams.
Imagine a world where more people protected the legacy they wished to leave, by holding it top of mind each every day. Think about how this level of clarity would not only direct that individual's steps, but ultimately influence how they showed up in the world and the impact they'd have on others. What would your life look like if you lived like this?
You want to live a life of passion and purpose – without any regrets?
Get clarity.
It always starts with clarity.
Now…it's your turn.
Take 15-30 minutes (or as much time as you need) and answer the following questions:
1)      What do I really want (in/for my life)?
2)      How do I want to be remembered (what will people say about me when I'm gone)?
3)      What will be my legacy?
If you're feeling brave…sound off in the comments with one element pertaining to how you want to leave your legacy.  And for those of you who find this exercise a little daunting or you find yourself getting stuck, never fear… I've created this little pdf. that will help you overcome the five common road blocks to getting this conversation started about your life and your legacy.
"Your life is your message. How you live will determine your legacy." – Theresa Campbell